Fun Fact Friday – Does the modern news consumer trust the news?
---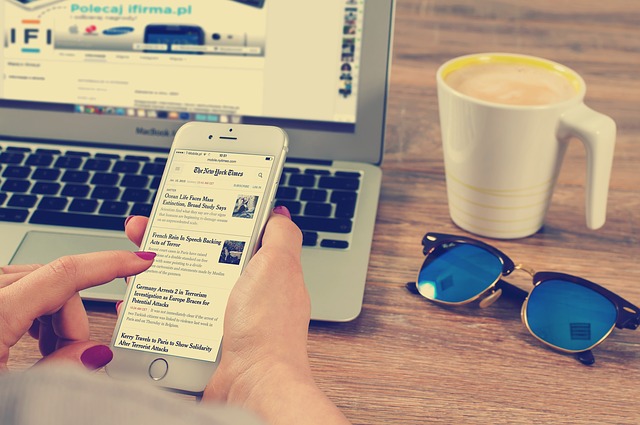 Posted on September 9, 2016
Reference: Pew Research Center, July, 2016, "The Modern News Consumer"
This month in our #FunFactFriday series we look at the modern news consumer. As a business concerned with the information needs of organizations and businesses, we are also interested in the attitudes and practices of the modern consumer of news and information.
This series takes as its background context data and analysis from the Pew Research study published online on July 7, 2016 entitled The Modern News Consumer. Written by Amy Mitchell, Jeffrey Gottfried, Michael Barthel and Elisa Shearer this study uncovers news attitudes and practices in the digital era among adults in the United States.
Trust and Accuracy
I was dismayed to see that the Pew Study shows that only ~20% of Americans trust the information (a lot) that they get from local or national news organizations. 14% of the same people reported that they trust the news information they receive from friends, family, and acquaintances. Yikes! News organizations have a lot of work to do to improve their reputation for delivering trustworthy information. Interestingly, only 4% of web using adults trust the information (a lot) that they get from social media.
Perception of accuracy was no better than the perception of trustworthiness. 15% of those getting information from news organizations found them to be very accurate. I wondered how the respondents decide whether the information is accurate or not, but I guess that's a different question.
Adults aged 18 – 29 were even less trusting of the news media. More of them (as compared to adults in other age groups) get their new digitally, 32% from social networking sites and 34% from news websites and apps. However, the younger demographic showed lower levels of trust in the information they received from the news media.
What do you think about the news and information you get?
Where do you fall with trusting the information you receive from traditional news organizations? What about the information you receive from social media outlets? Do you believe the information is accurate? How do you determine whether it is accurate or not? How do your feelings affect your personal or professional decisions and actions?
Next week:
In next week's #FunFactFriday post we'll look at the loyalty of the modern news consumer. In the meantime, please add your comments about the accuracy and trustworthiness of news and information that you consume.
Pew Research Study Methodology
The results presented in the study that we'll discuss over this month are from the American Trends Panel (ATP), created by Pew Research Center. The ATP is a nationally representative panel of randomly selected U.S. adults. Data in the report are drawn from the panel during January and early February 2016 among 4,654 respondents. The panel study was conducted by Pew Research Center in association with the John S. and James L. Knight Foundation. The margin of sampling error for the full sample of 4,654 respondents is plus or minus 2.4 percentage points. (2016, p. 26)
Reference: Pew Research Center, July, 2016, "The Modern News Consumer"
photo credit: Pixabay CC0 Public Domain
---