CILDC: What's in your KM Toolkit?
---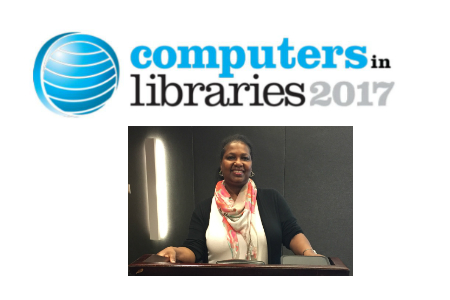 Posted on April 28, 2017
We met so many interesting people working in libraries and technology at the Computers in Libraries Conference (CIL) in Arlington, VA at the end of March this year. Thank you to everyone we spoke with, learned from, and all who attended our presentation. We shared our experience with knowledge management processes and tools based on a knowledge capability gap model from David Griffiths, PhD (K3cubed).
Enterprises: Tools, Tech, and Special Collections: KM Toolkit
Our session was Wednesday, March 29 in Track C – Enterprises: Tools, Tech, and Special Collections.
We are often approached for a knowledge management (KM) solution long before the problem has been thoroughly assessed. Our concern is for clients that purchase and implement a technology, without knowing if the technology selected is appropriate for the problem – and indeed, whether technology is the solution at all. My corporate experience with KM processes and technologies runs the gamut from document storage and retrieval systems to unconference hack-a-thons. How do you know what process or technology is the best to use in your application?
Knowledge Capability Gap
Late in 2015, I met David Griffiths, PhD as he covered many aspects of KM during a two-day workshop in Indianapolis, Indiana, USA. Having been a user of several KM solutions, and even delivering several of my own – I was excited to see Griffiths model. His model gave a straight-forward method for selecting the type of KM solution to implement based on the enterprise knowledge capability gap and complexity of questions coming from the potential users.
In this presentation, I shared Griffiths' model and how it maps to the KM technologies and processes I've implemented in enterprises in the corporate environment. For the library and non-profit audience at CIL, we pulled publicly available examples and case studies for each segment of the model.
Access the presentation, "What's in your KM Toolkit?"
Download the presentation directly from the CIL2017 website (scroll to item C202). If you have comments or questions, let us know in this post's comments section. We are also eager to hear from those of you that attended the talk, or anyone who'd like me to personalize the information and speak with your organization. Tell us, what's in your KM toolkit?
---