What's in your #KM Toolkit?
---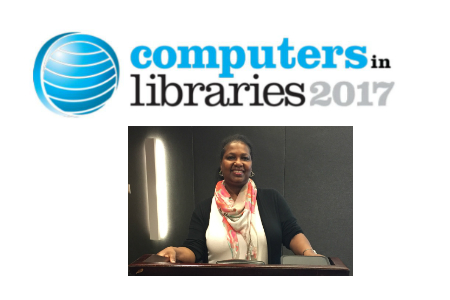 Posted on December 5, 2016
Computers in Libraries: March 28-30, 2017
Join us for the Computers in Libraries Conference: Upping our game – taking libraries to new heights with technology.  Held in Arlington, VA during March 28-30, 2017. We're presenting #KM practices from our corporate toolkit, applying them in non-corporate environments and sharing cases from our experience in libraries and non-profits.
Enterprises: Tools, Tech, and Special Collections: KM Toolkit
Our session, on Wednesday, March 29 in Track C – Enterprises: Tools, Tech, and Special Collections shares a KM toolkit focusing on tools and processes considered best practice based on the assessed knowledge capability gap. Tools and processes for explicit and tacit knowledge sharing and transfer are included. We will discuss how these tools are applicable to the library environment and emphasizes processes that result in innovative products and services through harnessing the value from a networked community of practice. I show current examples and screenshots of services and products used by libraries and nonprofit organizations. Attendees interested in innovative practices, partnerships, and collaboration are sure to receive value from this session.
Register Today
Register today and receive a discount of $100 off the registration fee. Navigate to http://computersinlibraries.infotoday.com/2017/Register.aspx and enter the promo code SPK17.
---