Fun Fact Friday – Sport Competition
---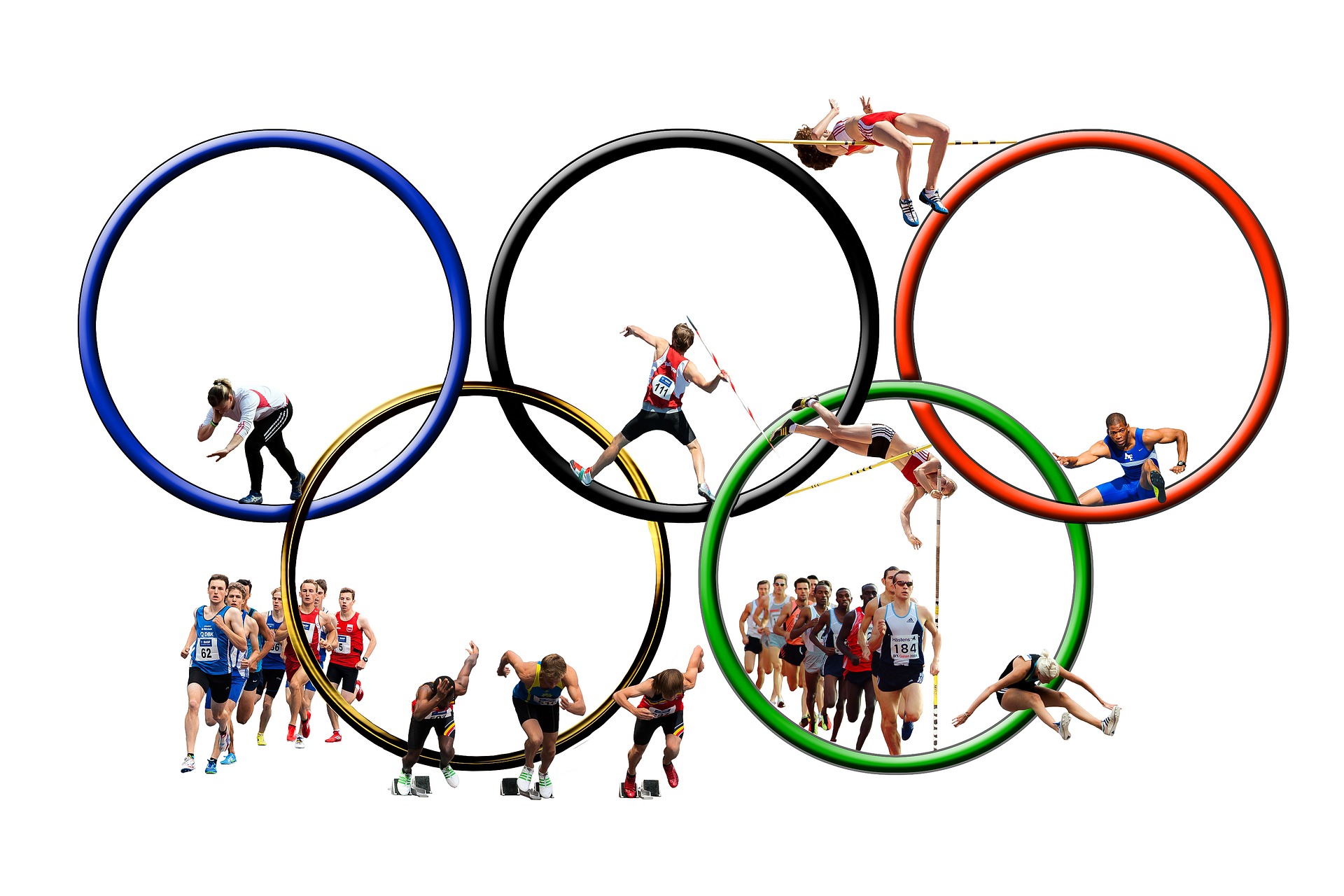 Posted on August 12, 2016
Last week we started this month's series about sport, inspired by the start of the 2016 Olympic Games in Rio. The beautiful Opening Ceremony was inspiring and all athletes seemed truly happy to be competing. I hope they also have the opportunity to learn more about each other and have a bit of fun. What a shame if they don't have the opportunity to enjoy Rio and competitors from other countries – and yet I can imagine they are so serious about their sport, it could easily happen that they are head down for their competition only.
Can you name all summer sports?
I make a point to try to find the more unusual (to me) sport competitions to watch and learn more about them. Did you know there are 41 sports in the Summer Games? Can you name even half of them? This doesn't count the separate events within a sport, for example – in rhythmic gymnastics (a summer sport) the athletes compete in the events of ball, club, hoop, ribbon, or rope. While you're checking out the 41 summer sports, notice that there are 15 winter sports too! We'll all take a short break to watch those in two years!
Most unusual summer sports
That's my perspective, the bleacher report has a list of the top five weirdest Olympic sports. I don't believe "weird" is a fair description. To be sure, this is the perspective of the article author for what is common (or conversely, what isn't common) sport in his experience. Since I like to seek out the sports that are uncommon in my area, I wanted to be sure I watch the sports that author identified. In last week's post I mentioned I actually tried synchronized swimming in college (exactly one time). Not weird, very difficult, moving on…
Equestrian Dressage, affectionately called Horse Dancing at my house. It is beautiful and amazing to watch, and we can't figure out how the horse knows what they're supposed to do. One question, does the horse actually get the medal? This sport also had us wondering how the horses travel. I mean, they are so important to this sport (and all the equestrian sports). PRNewswire tells us by airplane, of course.  Handball was like soccer (or football) that eliminated that pesky no-hands rule. If I were younger….
Walking isn't one of the sports listed in the 2016 Summer Olympics, but I do remember when it was a summer sport. I actually thought at the time that I could do that. Then I listened to the penalties the athletes received when a part of one foot was even not in contact with the ground. The judges of this sport deserved a medal for paying attention and seeing these penalties! The trampoline is listed. And since I've never watched it, I hope I can find television coverage of this sport.
What did you watch this week?
And what new sport are you planning to watch next week?
Next week
We know sport, exercise, recreation are good for our bodies and our mind. What are you planning to take up (and when will you start) to improve your well-being? Have you noticed how much exercise improves your business and time at work?
photo credit: Pixabay CC0 Public Domain
---