Fun Fact Friday – How do modern news consumers socially engage with the news they receive?
---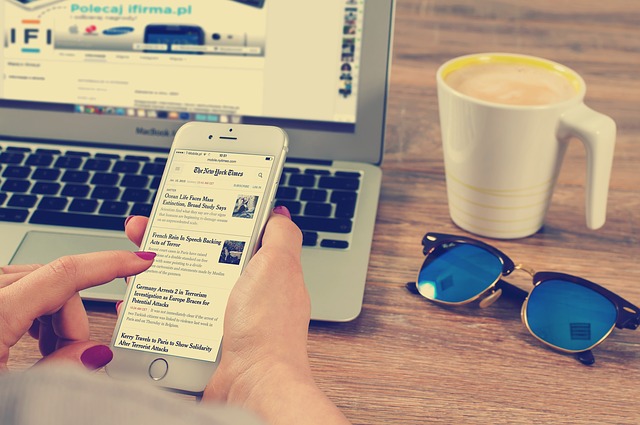 Posted on September 23, 2016
Reference: Pew Research Center, July, 2016, "The Modern News Consumer"
This month in our #FunFactFriday series we look at the modern news consumer. As a business concerned with the information needs of organizations and businesses, we are also interested in the attitudes and practices of the modern consumer of news and information.
This series takes as its background context data and analysis from the Pew Research study published online on July 7, 2016 entitled The Modern News Consumer. Written by Amy Mitchell, Jeffrey Gottfried, Michael Barthel and Elisa Shearer this study uncovers news attitudes and practices in the digital era among adults in the United States.
Social Engagement
Social media is ubiquitous. So many people get information via social media. But is it news? The Pew Research study of the modern news consumer shows that while many Americans get news from social media, not many of them interact with news stories and news outlets in social media.
A full 80% of the social media news consumers surveyed in this study clicked on links to news stories in social media platforms either often or sometimes. However, when it comes to interacting with the story using social media tools (such as "likes" or "reposts") only 58% "like" news stories, 49% "share" or "repost", 37% comment, 36% post their  own links to news stories, and even less discuss the issues in social media or post their own photos/videos of a news event.
Are you discussing news the old-fashioned way?
If so few people are discussing news the new-fashioned way via social media, are they still discussing news in any way? According to the study, people are still sharing news with others in person or over the phone. (I would add, if they're still talking on the phone.) Furthermore, the study shows that even if the news was retrieved online, the discussion is happening offline. This means people are apt to discuss news they consume with people they know, since these would be the people they interact with in person and by phone.
How do you share and process the news you consume?
I have to say I get this one. With so much of the news being difficult topics, it's hard to "like" a news story about the violence going on in the United States and abroad, which so many of the stories are about. Even if "like" is really akin to a bookmark or acknowledgement that you've read the story, or have empathy with the content of the story, somehow, clicking the "like" button doesn't seem the correct response. The "like" button or "favorite" wasn't created for the news. Furthermore, many items are so complex, it takes a conversation – ideally with someone you know well enough to discuss, maybe even process and form an opinion, response, or action plan.
And the comments sections can be so filled with trolls that a real insightful conversation seems so far afield of what is found in news story comments. I believe it's because of the anonymity allowed in public comment sections, but that's a different study!
Talk to us in the comments. How do you share and process the news you consume? Do you click the "like" button or "favorite" a news story? How do you feel about making comments? Whether you contribute comments or not, do you read the comments by others?
Next week:
In the next #FunFactFriday post we'll look at digital distinctions of the modern news consumer. In the meantime, please add your comments about your social engagement around news stories you consume. Are you new school (engaging via social media) or old school (discussing with friends and family in person)?
Pew Research Study Methodology
The results presented in the study that we'll discuss over this month are from the American Trends Panel (ATP), created by Pew Research Center. The ATP is a nationally representative panel of randomly selected U.S. adults. Data in the report are drawn from the panel during January and early February 2016 among 4,654 respondents. The panel study was conducted by Pew Research Center in association with the John S. and James L. Knight Foundation. The margin of sampling error for the full sample of 4,654 respondents is plus or minus 2.4 percentage points. (2016, p. 26)
Reference: Pew Research Center, July, 2016, "The Modern News Consumer"
photo credit: Pixabay CC0 Public Domain
---