Fun Fact Friday – How does the modern news consumer get news?
---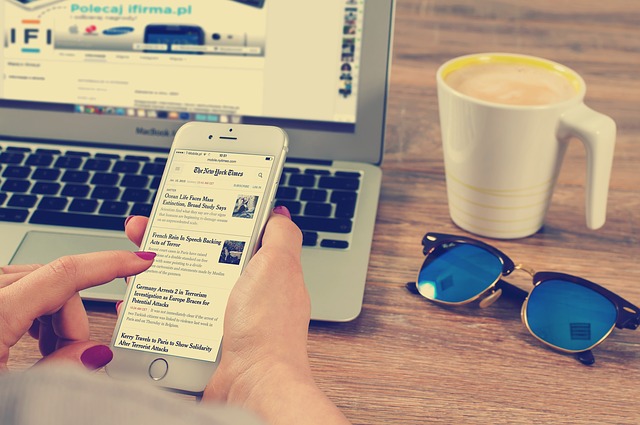 Posted on September 2, 2016
Reference: Pew Research Center, July, 2016, "The Modern News Consumer"
This month in our #FunFactFriday series we look at the modern news consumer. As a business concerned with the information needs of organizations and businesses, we are also interested in the attitudes and practices of the modern consumer of news and information.
This series takes as its background context data and analysis from the Pew Research study published online on July 7, 2016 entitled The Modern News Consumer. Written by Amy Mitchell, Jeffrey Gottfried, Michael Barthel and Elisa Shearer this study uncovers news attitudes and practices in the digital era among adults in the United States.
Pathways to News
It may come as no surprise that the Americans surveyed expressed a preference to receiving their news on a screen. The television screen still reigned supreme in 2016, although nearly 50% of adults younger than age 50 were more likely to turn to online platforms. Interestingly, the choice between screens seems to be based on whether people are watching news, reading news, or listening to news. Watchers are on television at a whopping 80%. Readers are online at 59% (with 26% of readers preferring print). Listeners are using radio at 55% (and 25% of the listeners are using television – perhaps listen only, and 14% are online – perhaps listening with apps and on websites).
Mobile device or computer/laptop?
The study issued in July 2016 compared its results to the former study in 2013. In the three years since the earlier study use of mobile devices has grown from 54% of users in 2013 reporting use of mobile devices to consume news to 72% of users in 2016. In 2016, people get news both on computers (desktop and laptop) and mobile devices at the level of 66% of people. only 15% of those surveyed said they don't get news on any digital device.
Professional news organizations or social interaction
Personal contacts were reported as a common source of news for the modern consumer. The good news (no pun intended) is that the study respondents report that they do see clear distinctions between what they receive from news organizations, friends and family, and other individuals that are distant contacts. Online news consumers report that they are likely (76% often or sometimes) to get news from professional outlets. They also report that they get news (69% often or sometimes) from people they are close to. Why? They report that the news from the people they're close to is more relevant to their interests (74% of this news is at least somewhat near to their interests).
As an information professional, I was particularly interested in the part social networking played in news consumption. Social networking has been around a long time as a news source, before online sources of social interaction, the water cooler was popular at work. Equally important was community gathering places and neighborhood socials. Online social discussion forums enable news to travel unimpeded among relative strangers, and this phenomenon is of great interest to me for purposes of accuracy and trust. Speaking of which…
Next week:
In next week's #FunFactFriday post we'll look at trust and accuracy for the modern news consumer. In the meantime, please add your comments. How do you consume news and information today? Are you a watcher, listener, or reader?
Pew Research Study Methodology
The results presented in the study that we'll discuss over this month are from the American Trends Panel (ATP), created by Pew Research Center. The ATP is a nationally representative panel of randomly selected U.S. adults. Data in the report are drawn from the panel during January and early February 2016 among 4,654 respondents. The panel study was conducted by Pew Research Center in association with the John S. and James L. Knight Foundation. The margin of sampling error for the full sample of 4,654 respondents is plus or minus 2.4 percentage points. (2016, p. 26)
Reference: Pew Research Center, July, 2016, "The Modern News Consumer"
photo credit: Pixabay CC0 Public Domain
---