Fun Fact Friday – Are modern news consumers loyal to sources?
---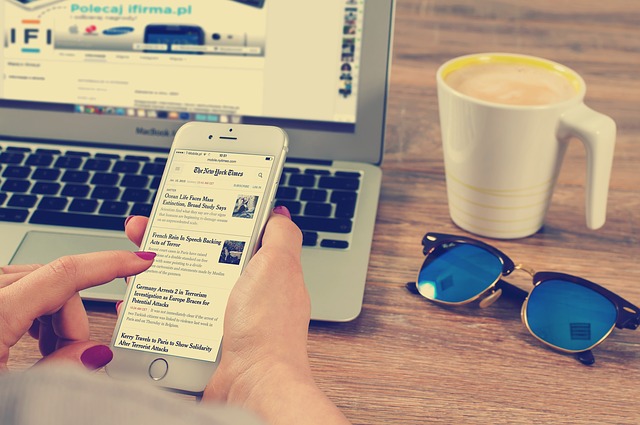 Posted on September 16, 2016
Reference: Pew Research Center, July, 2016, "The Modern News Consumer"
This month in our #FunFactFriday series we look at the modern news consumer. As a business concerned with the information needs of organizations and businesses, we are also interested in the attitudes and practices of the modern consumer of news and information.
This series takes as its background context data and analysis from the Pew Research study published online on July 7, 2016 entitled The Modern News Consumer. Written by Amy Mitchell, Jeffrey Gottfried, Michael Barthel and Elisa Shearer this study uncovers news attitudes and practices in the digital era among adults in the United States.
Loyalty and source attention
Do you find yourself referring to the same sources for your news and information? Do you consider yourself loyal to the new sources you use? If so, and even if not, you find yourself among the half of Americans that say they are loyal to their news sources (51%) and the other half that say they aren't particularly loyal (48%). Interestingly, 76% of the same Americans say they turn to the same sources for news, regardless of their feelings of loyalty. Is it simply force of habit?
What about the news cheerleaders?
Very loyal news consumers actually follow the news follow news, and trust national and local news organizations. Not surprisingly, they believe these news organizations do a good job of informing people. These cheerleaders tend to go to the same sources for their news. They also tend to get their news from television (54% of very loyal news consumers).
What about the somewhat and non-loyal news consumers?
The somewhat loyal and non-loyal news consumers use a variety of platforms. Television remains high for them (42% and 32% using TV respectively), although many of them also report using news websites and apps (22% and 27%).
Do you remember the source of the news you consume?
If you received a link to news sources at different times of the day, would you click through the link and read the information? Would you remember what you read or the source a couple hours later? Researchers sent such links to participants in this study, and 38% remembered the source every time! Guess what? It was mainly those very loyal news consumers (39% of them) and even the somewhat loyal (41% of them) that remembered the source each time.
Talk to us in the comments. Do you consume news from the same sources? Is it force of habit? Part of your daily routine? A limitation of your technology, media subscriptions, or lifestyle? Do you feel well informed by your choices?
Next week:
In the next #FunFactFriday post we'll look at social engagement of the modern news consumer. In the meantime, please add your comments about loyalty to news sources you use.
Pew Research Study Methodology
The results presented in the study that we'll discuss over this month are from the American Trends Panel (ATP), created by Pew Research Center. The ATP is a nationally representative panel of randomly selected U.S. adults. Data in the report are drawn from the panel during January and early February 2016 among 4,654 respondents. The panel study was conducted by Pew Research Center in association with the John S. and James L. Knight Foundation. The margin of sampling error for the full sample of 4,654 respondents is plus or minus 2.4 percentage points. (2016, p. 26)
Reference: Pew Research Center, July, 2016, "The Modern News Consumer"
photo credit: Pixabay CC0 Public Domain
---